Parents Forum Members
Please Click Here to see the latest meetings minutes.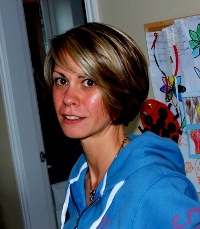 My name is Ellie Burt. I'm a part time IT project manager constantly trying to juggle the work/life balance. I have 2 children, my son is in Reception and my daughter will hopefully start in Reception next year. I wanted to be a part of the Parents' Forum to enable me to gain an insight into the school and ultimately have a say in my children's education. I've been very impressed with the information I've learnt so far and the school's enthusiasm to include the parents, via the forum, in important decisions. If you would like any information on what we are discussing or would like me to raise an issue on your behalf, please feel free to contact me at the start/end of school or pass a note to me via the Reception teachers.
Shaun McCartney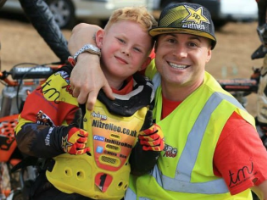 My name is Shaun McCartney. I am a resilience specialist implementing government strategies to reduce risks and threats to the community and public sector services. I live with my partner Kayleigh, 2 year old daughter Elise and Neo who is in class 2SW.
In my spare time I gets a buzz from adrenaline fuelled outdoor pursuits. I also manage Nitro Neo's motorsport team and I enjoy taking my family all over the country to watch Neo race motocross.
I can usually be found in the school playground at the start or end of the day and I welcome your feedback to take to the Parents Forum.
Sally McMillan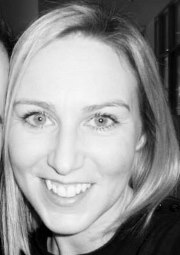 I'm Sally McMillan and my son Archie is in Year 1 and hopefully his younger sister Molly will join him at Mickleover Primary this coming September.
I used to be a sales manager in the pharmaceutical industry until a year ago when I stopped to become a full time mum, it's been quite an adjustment but so far so good! I have been in the Parents Forum since Archie was in Reception class and have found it to be a great opportunity to speak to teachers and other parents about new ideas for the school, helping to shape some of these ideas where appropriate. As a group we have inputted into several school initiatives and projects - Healthy Eating week and the Sun Safe campaign to name just a couple. With Archie only starting school a year or so ago I still feel a relatively new 'school mum' so I'm learning a lot from the other parents in the forum and from Mrs Jones. There is clearly a lot of brilliant stuff that goes on 'behind the scenes' to keep the school running so well. Please feel free to approach me with any ideas/questions you may have and I'll be happy to raise these at the meetings.
Pamela Gregson
My name is Pamela Gregson, I have three children, two of whom are at Mickleover Primary School in years 1 and 3. I joined the Parents' Forum as I thought it was an opportunity to be involved in some of the decisions that would affect my children at the school. I wanted to help school get a parent's perspective on some of the many issues that the forum are asked to provide feedback on.